MODERN DESIGN STOOLS AND BAR STOOLS
BREAKFAST AND KITCHEN ISLAND COUNTER STOOLS
USED FOR:

MODERN DESIGN RESTAURANT, HOTEL, KITCHEN ISLAND, CONTEMPORARY STYLE BREAKFAST BAR

FEATURES:

EXCLUSIVE ICONIC DESIGN, EASY TO CLEAN, COMFORTABLE SEAT, FOOTSTEP, GLIDES

AVAILABLE COVERS:

FIRE RETARDANT FABRIC, PVC, VINYL, ECO-LEATHER, VIRGIN WOOL
SAMBA STOOL
Two base options, a comfortable seat thanks to its cold injected foam upholstery and the unmistakable design of Samba. The stool option just surprises for its minimalist and contemporary elegance, simply perfect for the contract world, amazingly suitable for residential areas, as well. There's something a bit retro about Samba wooden bar stool. Its splayed legs and footrest bring us back to 1970s when having a bar at home was considered cool. Its simple design is lifted by characterful details, like the doughnut-shaped padded seat.
MODERN DESIGN SAMBA BAR STOOL IN AR+
View the breakfast bar stool Samba for kitchen island with augmented reality. Select your device, frame the area of interest from your IOS or Android phone and click to place Samba bar stool in the space*.
Apple Ios Safari
Android Browser
*Compatible with iPhone 6S or higher and Android smartphones that support the ARCore app.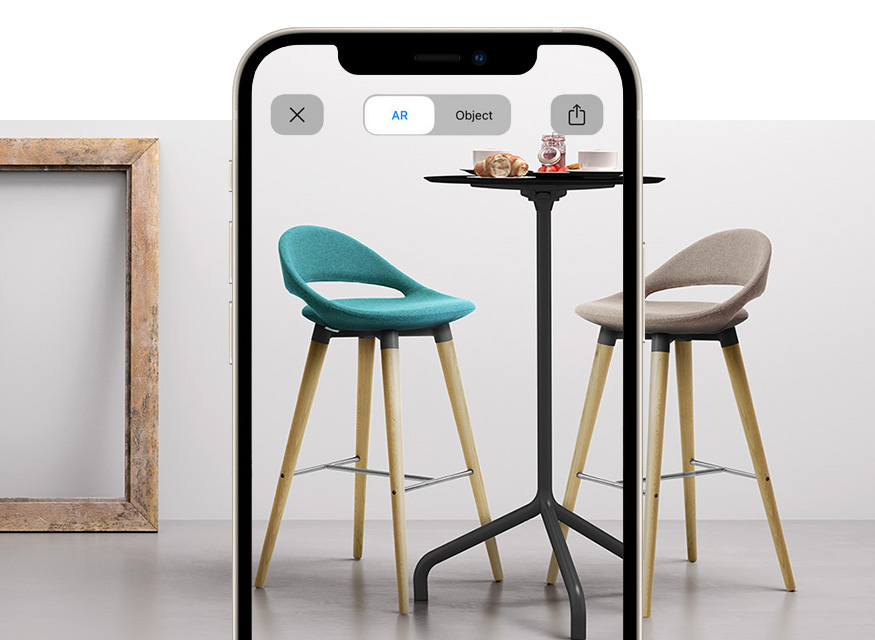 DETAILS
IMAGES AND EMOTIONS
Uses, characteristics, functionality and peculiarities.